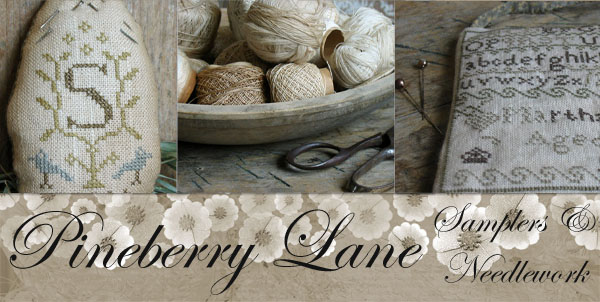 ---
April Greetings!
"Every good gift and every perfect gift is from above."
~ James 1:17 ~
On this last day of March, as the wind howls 'round the eaves of the house, I choose to think of these simple joys in the coming month. Welcome April!
Silver pussy willows growing in the field...
The magnificent rooster pheasant that comes to feed in our yard...
The early morning song of the robin...
The smell of soil warming in the sun...
Bright green chives, always first to come 'round...
Seed packets strewn across the kitchen table...
The lulling song of the frogs in the marsh...
Doves cooing in the eaves...
Tightly furled buds of sedum poking through the mulch...
The bright flash of daffodils and forsythia in neighboring yards...
Fond memories of childhood Easter celebrations...
"We live…but for the simple end of being happy; nothing for the present hour is worthy of man's infinite capacity save to imbibe the warm smile of heaven and sympathize with the reviving earth."
~ Nathaniel Hawthorne ~
Early Work Mercantile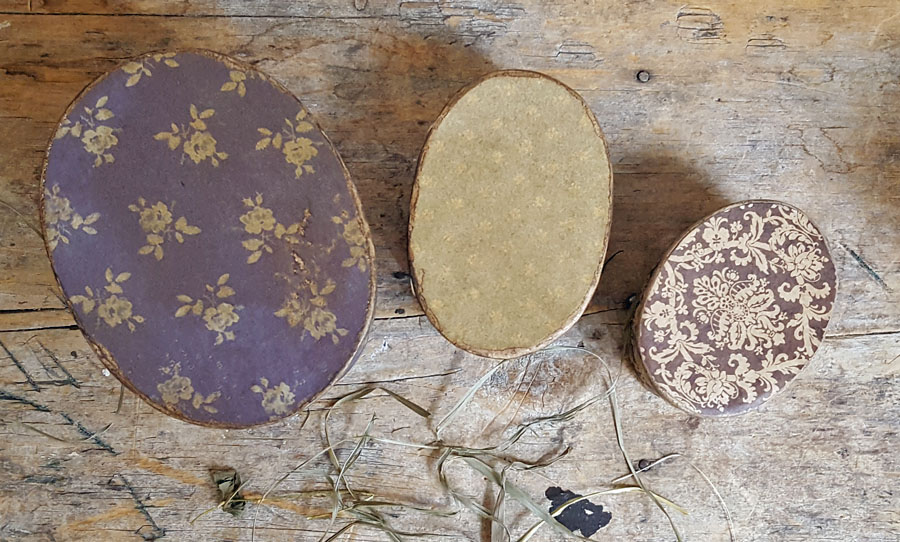 My offerings on Early Work Mercantile this month give a nod to Easter and spring, including a chalkware sheep cast from one of my antique chocolate molds and several sets of tiny paper covered boxes in pale spring shades. Please do have a peek!
In Closing...
Wishing you and yours a blessed Easter holiday!
"Happy are they to whom the Lord
His gracious name makes known,
And by His spirit and His word
Adopts them for his own."
~Old Sampler Verse~
~
~ * ~ * ~ * ~ * ~
---
Sign up for my email list to learn about new pattern releases, finished goods, and sales! It's easy to sign up below. Rest assured that your email address will never be shared. And should you ever want to unsubscribe ~ that's easy, too ~ a link is provided at the bottom of each newsletter. Thank you for your interest in my work.
Sign up for Email Updates