Early Work Mercantile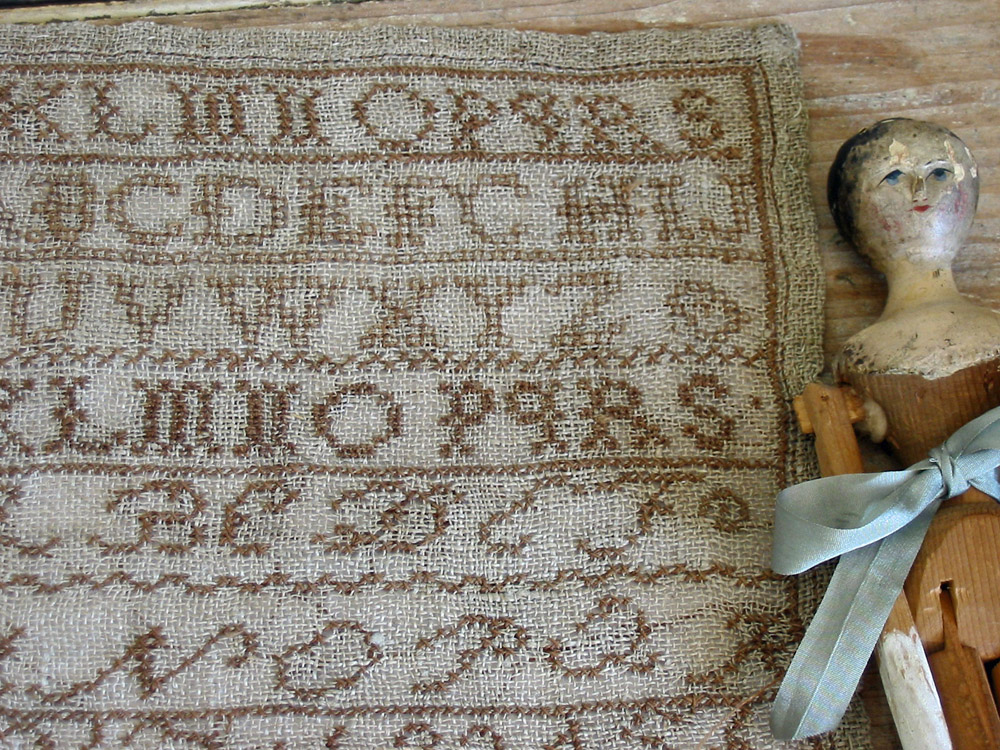 This month on Early Work Mercantile I am offering two wonderful antique samplers and a flock of chalkware sheep and bunnies. Please take a peek!
Limited Time
Walnut crystals and small old fashioned scissors are back in stock for a limited time! You will find them under Needfuls.
In the Works
The past month has found me diligently working on a new web site, with fresh layout and graphics, and best of all ~ the ability to offer my e-patterns as instant downloads! It is taking me longer than expected but I hope to have it up and running before the new month is out.
In Closing...
As always, I thank you for your friendship and patronage. Have a delightful month, my friends!
~ * ~ * ~ * ~ * ~