August Greetings!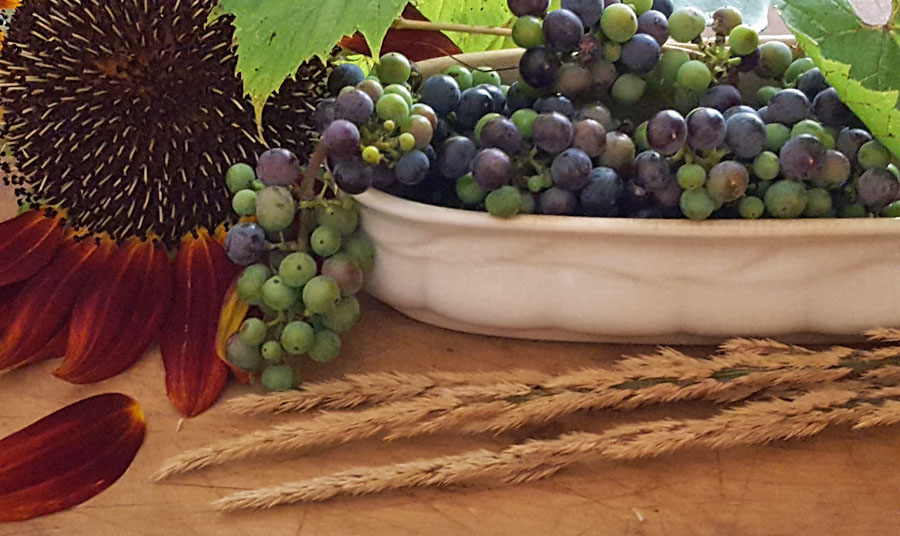 "Fairest of the months! Ripe summer's queen,
The hey-day of the year;
With robes that gleam with sunny sheen
Sweet August doth appear."
~~ R. Combe Miller ~~
Just a few evenings ago, on my walk through the field, I heard it….the low chirring of a cricket in the tall grass. "No!" I said aloud. "No, no, no – not yet!" For the song of the cricket, as Nathaniel Hawthorne wrote, is one of the earliest tokens of autumn's approach. I love autumn. It is, perhaps, my favorite of the seasons. But I'm not ready yet! A little longer for the dear old summertime! But there is no slowing down time and as I walk through the field, the evidence is there ~ purpling grapes, new acorns clinging to the Burr Oak ~ plump and green in their youth, grasses with lovely, browning seed heads, mists gathering in the low pockets of the rolling farmland, cicadas humming in the trees. And last night at dusk, a perfect symphony of cricket song! So, while I am looking forward to the arrival of autumn with all its delicious enticements, I shall embrace this month and every breath of summer left in it!
"As long as this exists…and I may live to see it, this sunshine, the cloudless skies, while this lasts, I cannot be unhappy… As long as this exists, and it certainly always will, I know that then there will always be comfort for every sorrow, whatever the circumstances may be. And I firmly believe that nature brings solace in all troubles."
"The Diary of a Young Girl," Anne Frank
New Patterns Now Available!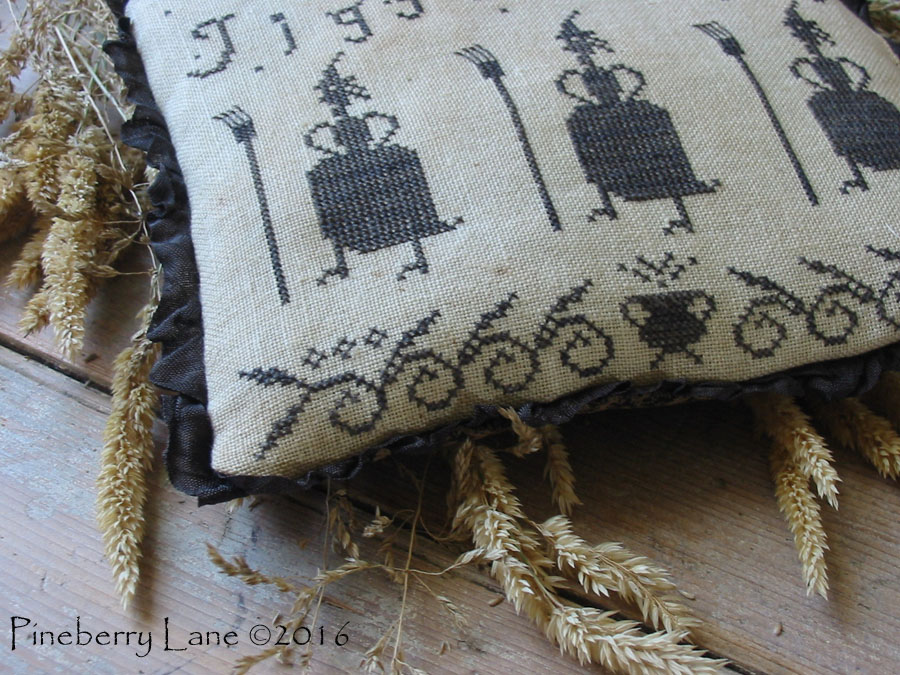 I am excited to release three new designs in conjunction with Norden's online market! Two are reproductions of antique samplers ~ "Ann Powell" and "Lucy Nowlen" and one is an original design ~ "Jiggity Jig" (shown above). You will find them under Featured Items at right.
Early Work Mercantile
I invite you to pay a visit to my EWM page where my August offerings include a folky pinkeep made from a few of the motifs in one of my upcoming new releases, dried yarrow bundles from this year's harvest, a framed bit of stitchwork I made using one of my favorite Stacy Nash designs, and a pair of chalkware sheep cast from one of my antique German chocolate moulds.
Until next month, my friends, I wish you many pleasant hours!