June Greetings!
"That beautiful season the Summer!
Filled was the air with a dreamy and magical light;
And the landscape lay as if new created in all the freshness of childhood."
Henry Wadsworth Longfellow
Welcome June! Welcome Summer!
My joys this month include:
Summery days that are a tonic…
Tart lemonade in a frosty glass…
The fragrance of thyme and cilantro and scented geranium leaves…
Mist rising from the pond in the early morning hours…
The barn swallow that shelters under the eave on my porch…
A showery sort of day - just right for reading a book…
Flowers blooming in the garden…
The smell of fresh cut grass…
Fireflies winking…
The sound of a train passing in the night…
What joys attend you this month?
"O gift of God! O perfect day:
Whereon shall no man work, but play;
Whereon it is enough for me,
Not to be doing, but to be!"
Henry Wadsworth Longfellow
A Few Offerings & Other News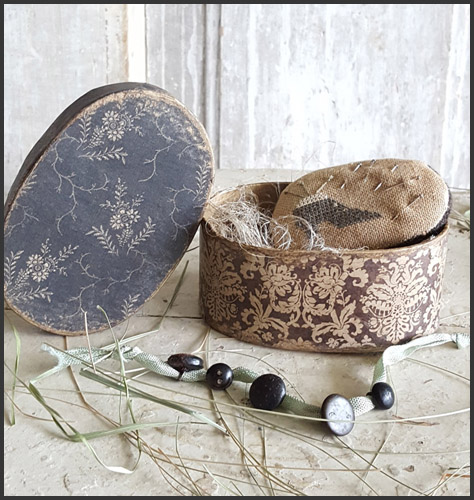 From time to time, I thought I would list a few small handmade goods for your consideration. Look under the "Finished Goods" category. This category will come and go ~ available only when I have some handwork to offer. Today I've listed a few of my tiny paper covered boxes, each with a little treasure (or two) tucked inside. You will also find several sets of old wood and wire signs. Please take a peek!
My Flea Market pages will be reopening soon! Watch for another newsletter announcing the event!
In Closing...
Until next month, my friends, enjoy these blessed early days of summer!
As Ever,
Wendy

Featured