May Greetings!
"Happiness is in the quiet ordinary things. A table, a chair, a book with a paper-knife stuck between the pages. And the petal falling from the rose, and the light flickering as we sit silent."
Virginia Woolf, The Waves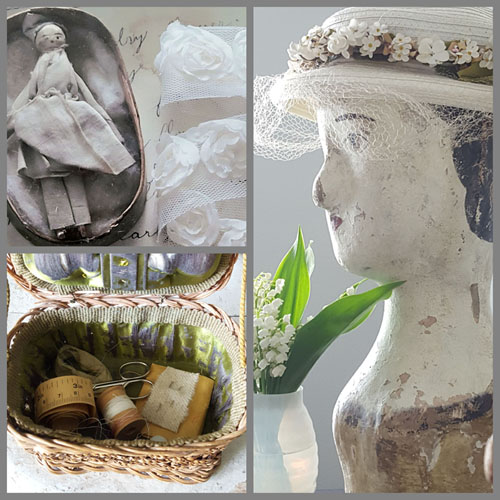 I always take some downtime at this time of the year. Time to be quiet and turn my thoughts inward. Time to rest and recharge my creative spirit. With that in mind, I thought I would share some pretty verses that help me feel centered. I hope you, too, take time off when you need it. I promise to get back to stitching soon.
"The true way to live is to enjoy every moment as it passes, and surely it is in the everyday things around us that the beauty of life lies."
Laura Ingalls Wilder, Farm Journalist: Writings from the Ozarks
* * * * *
"I believe that the nicest and sweetest of days are not those in which anything very splendid or wonderful or exciting happens, but just those that bring simple little pleasures, following one another softly, like pearls slipping off a string."
Lucy Maude Montgomery, Anne of Avonlea
* * * * *
"As the years pass, I am coming more and more to understand that it is the common everyday blessings of our common everyday lives for which we should be particularly grateful. They are the things that fill our lives with comfort and our hearts with gladness…"
Laura Ingalls Wilder, Writings to Young Women Volume One: On Wisdom and Virtues
* * * * *
"To her words were things of beauty, each like a magical powder or potion that could be combined with other words to create powerful spells."
Dean Koontz, Lightning
* * * * *
A Few Antique Samplers for Sale
Lest you think I've been completely lax, I've listed a few antique samplers for sale. You will find them under the "Antique Sampler" category.
Instant Download & Free Pattern Reminders
After purchasing an instant download from my web site, you will find your e-pattern under My Account > Downloads.

Free patterns are available by going to the item page and clicking on the link in the item description. No need to put them in your cart or create an account. Happy stitching!
Until next month, my friends, I wish you many pleasant hours and a blessed and happy Mother's Day!
As Ever,
Wendy

Featured